What are clinical pathways?
Clinical pathways – sometimes called "care maps" – are plans developed from the best clinical practice for patients with a specific diagnosis. These pathways are evidence-based and patient-centered, and serve as a roadmap in the delivery of high quality care.
Clinical pathways help staff standardize certain care practices to reduce variability in care, improve efficiency and ultimately to improve outcomes – such as helping a patient go home after rehabilitation.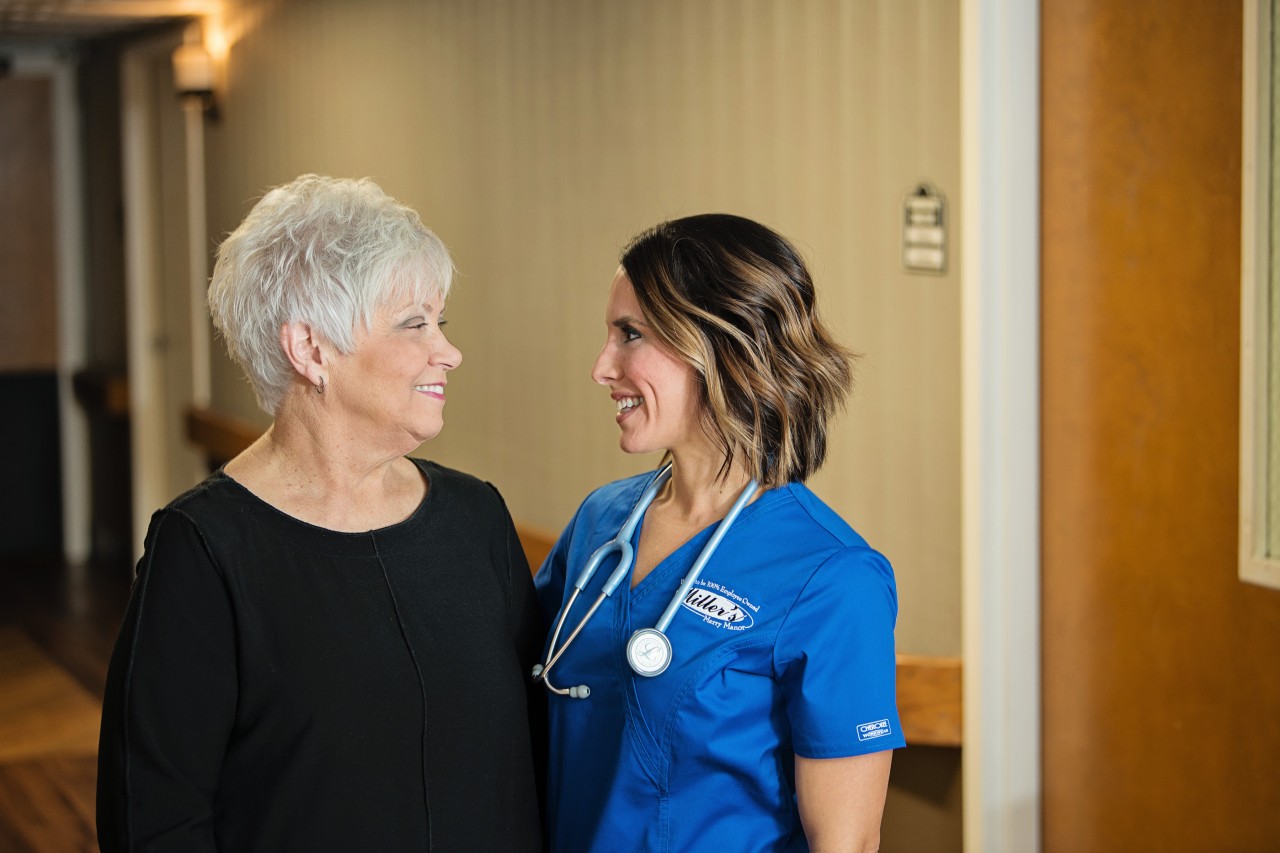 Miller's clinical pathways assist nurses, doctors, therapists, and the entire care team by outlining established protocols of care to follow for patients with similar diagnoses. Customized electronic patient records give staff a common tool to monitor care and help keep the care team focused on similar care goals and outcomes.
Clinical pathways are more than just a set of tools – they are an important indicator of the care a patient is likely to be provided. Clinical pathways are, in essence, a guide to help keep patients and their families informed of what type of care to expect.
How do we use clinical pathways?
At Miller's, Clinical Pathways are basic guidelines of care for patients with specific diagnoses such as:
Heart Failure
Chronic Obstructive Pulmonary Disease (COPD)
Total Parental Nutrition
Wound Care
Orthopedic
Pneumonia