When we create a treatment plan for a patient, it is designed with their abilities and needs in mind. We might use lower-impact exercises like hydrotherapy where exercises are done in or with water, such as in a whirlpool tub. Or heat or cold treatments might be used. Some patients go through gait training and strengthening exercises, along with joint mobilization therapy. In cases of stroke or extreme illness or injury, we may use passive movement and patterning or neurodevelopment training to prevent stiffness and to help restore and re-educate the communications network between the brain and muscles.

We see many patients seeking physical therapy for:
Traumatic injury (auto accident, fall, or other orthopedic injuries)
Generalized weakness due to diabetes or other conditions
Myocardial Infarction (heart attack)
CHF (Congestive Heart Failure)
Fall safety/prevention
COPD to strengthen and build endurance
Long before a patient arrives for "Real. Life. Rehab." at Miller's, we've put much consideration into what they may need. We've carefully thought through the design of the therapy gym and outfitted it with a wide variety of specialty devices and rehabilitation equipment. We want to make it possible for our therapy team to deliver effective treatment to help patients achieve their goals for recovery.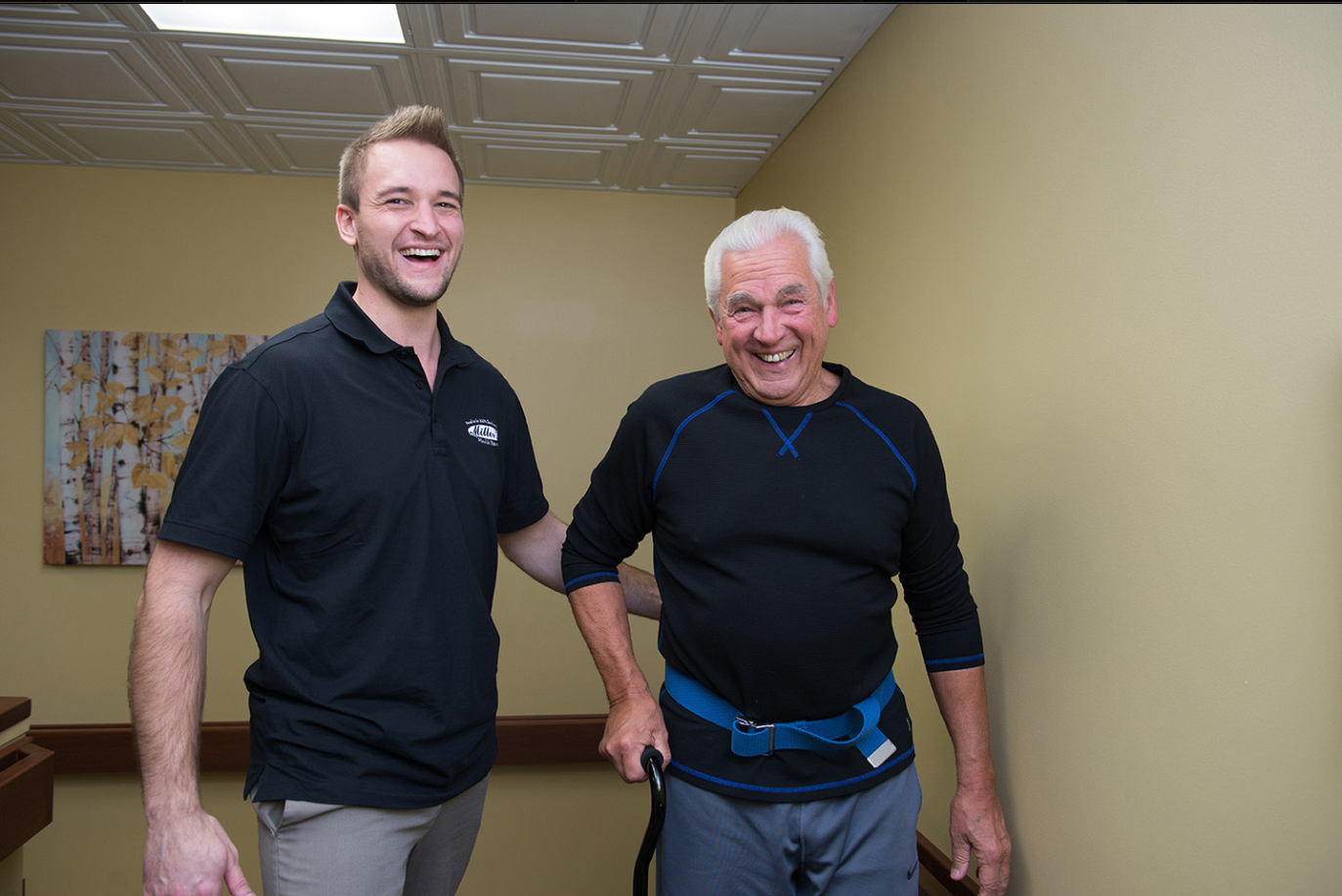 The Physical Therapists in our Medicare-certified rehabilitation centers work to help patients regain strength and function to return to the most active lifestyle possible for them. They work with the physician and other members of the therapy and nursing teams to tailor a program for each patient. Among other things, Physical Therapy can focus on:
Effective pain management
Therapeutic range of motion techniques
Education of proper body mechanics
Utilizing assistive devices
Promoting wound care management
A little over a year ago I came to Miller's for therapy, my condition prompted my family and I to choose Miller's as my permanent residence. Miller's is a nice place to be if you are unable to care for yourself at home. My daughter and I were able to decorate my room to my liking and the staff at Miller's are excellent with all the patients. They allow me to host my Bible study group in my room which makes me feel as if I were at my home.